Archive for the '2018' Category
The first new potatoes and onions were part of the share this week.  We had herbs and greens as well.  Also everyone got a share of edible pod peas.  The lettuce is doing well and we had enough for everyone.
We added a few choices this week with baby zucchini and edible pod peas.  If you weren't here early though you did not get that choice we only had 2 of each. Everyone else got broccolini. Hopefully next week we will have enough for everyone.  Everyone got a nice Golden Acre Cabbage.  Kathy and I had coleslaw made with one on Wednesday for lunch and it was yummy!
This week the share included Cabbage, radishes (we pulled them all as they were starting to bolt), mustard greens, salad mix, baby Swiss chard.  mint, oregano, chives, garlic scapes, rhubarb, onions, baby dill, and a dozen eggs.
Several people asked about what to do with mint.  Here are some ideas that don't include lamb or mint juleps  https://www.delish.com/cooking/g1130/mint-recipes/  One of our favorite ways to use it is to make a mint chutney for Indian food.  1/2 an onion, 1 jalepeno (leave the seeds if you want it hotter), 1/4 to 1/2 cup packed mint (you can pull it out of the freezer for this) mixed in the food processor until pureed. Add 2 tablespoons of lemon juice and ketchup equal to the volume of the original ingredients.  This is great on samosa's or pakoras.
We have green beans setting  on and are hoping to have enough for each share next week.  We will also likely have a bunch of peas and hopefully potatoes.  It will also likely, be the last week for the garlic scapes.
The weather the next few days will be approaching 100 degrees so we are watering heavily in the evening.  Everything is hold well so far though.
Sorry for the late post.  It has been a busy week.  I usually try to get this out the same day as the shares are picked up so that everyone can check to see what was in the share if you didn't recognize it.  We had a variety of herbs, green garlic, garlic scapes, radishes, rhubarb, lettuce, mustard, onions and choice of asparagus, strawberries, or broccolini.
Not sure what do with garlic scapes check out these ideas from Bon Appetit https://www.bonappetit.com/test-kitchen/ingredients/article/garlic-scapes
You can even use the rhubarb and green garlic in this chutney recipe.  https://lynnecurry.com/2016/05/rhubarb-chutney-recipe/
A combination of the weather and our travel schedule has kept us out of the garden and put us a bit behind.  We got all of our plant in the garden over Memorial Day weekend but we still have seed to plant.  The weekend was really hot (record setting high temp and record setting high (low) temps).  It was over 90 degrees all three days of the weekend right up until the downpour on Monday afternoon.  We did get a lot accomplished just not as much as we hoped.  It looks like the first week's share will include fresh herbs (chives, green garlic, mint, oregano, sage and maybe some others) fresh greens (Salad, Mustard, Chard). winter onions, rhubarb, eggs (if we can get cartons) and radishes.  We might even throw in some young horseradish root.
Well it was cold and wet this weekend.  We hoped to get the tomatoes and peppers and other plants that Barb (Barb's Greenhouse) started for us into the ground.  That did not happen.  We did however get lots of the garden planned and took the cold frame out of the main garden.
You can see what we have planned or planted in the main garden by following this link  Main Garden
Here is everything planted in the back garden.
We do still have 2 full shares and 4 short season shares available.  If you or your friends are craving fresh veggies the first share will be ready on June 6 provided the weather hold.
We finally got to spend a day in the garden.  Between the weather, holidays and travelling it has been slow this year.  The weather this year has been frightful.  The first potatoes went in on Good Friday and we got snow for Easter.  Then we had snow or ice every weekend until the end of April.  Kathy got two new colonies of bees installed on April 18th.  We were worried that it might be too cold for them.  We left the next day for New Orleans.  Chad was attending and speaking at the American Planning Association conference.
The weather turned gorgeous while we were gone.  The last weekend of April we picked up the first of our plants from Barb's Greenhouse in St. Libory.  We got 3 kinds of cabbage, (golden acre, kalibos, and murdoc) and 3 kinds of broccoli (romensco, purple santee, and happy rich).  The last two are more sprouting broccoli than heads of broccoli. We also picked up leeks and shallots and a few other random plants.
We started laying out the garden and put in fence for peas and beans and planted the cabbages and peas on Saturday. Kathy also checked on the bees and discovered that while they were doing fine and the  Sunday we hope to get the broccoli, leeks and shallots planted.  We also have a couple of apricot trees that need to get in the ground.
We do still have 2 full shares available and 4 short season shares if you know anyone that would be interested. Send them to our signup page.
Yesterday we sorted through our seeds and took a list and a whole bunch of packages to seeds to Barb Quandt of Barb's Greenhouse just north of GI.  If you need plants definitely  check out Barb's Greenhouse.  She does both veggies and beautiful flowers.  Barb will be starting 4 packs of plants for us.
16 cucumber plants we will direct seed 7 more varieties
3 varieties of okra (4 plants each)
5 varieties of Eggplant (4 plants each)
40 Celery Plants (this is new for us this year.  Wish us luck)
2 Varieties of Brocolini (Hopefully 24 plants of each.)
3 Varieties of Cabbage (24 plants each)
All of the Fennel Seed we have (40 plants?)
8 Varieties of Sweet Peppers (8 plants each)
9 Varieties of Hot Peppers (8 plants each)
29 Varieties of Tomatoes (4 plants each of 15 varieties and 8 plants each of 14 varieties)
We will have some extra Tomato and Pepper Plants that will be available for our CSA members if they want to plant their own garden.
Here is a picture of the seed that we bought this year.  Almost $350 worth of seed in the little pile.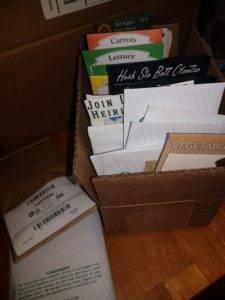 It is less than 2 weeks until Good Friday.  I plan to plant potatoes on Good Friday so then it will truly have begun.
As of today we do still have 3 full shares and 4 short season shares available.  If you are interested we would love to talk to you about our CSA, how it works, what the expectations are and how we can help you have healthier meals all summer long.
You can sign up at http://giacres.csasignup.com/members/types
Friday the 23rd is officially CSA day.  We get started way before that. Today we got our first new seed packets for the year.  Last week we ordered more than $330 of seeds and plants for the upcoming year and we aren't done.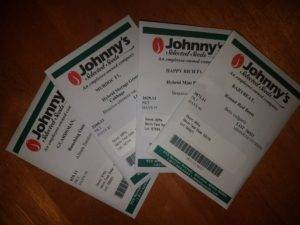 If you are interested in what we think we will be growing this year take a look at this document.
Complete Seed List for 2018 w/perennials
We are not sure that we are planting everything on this list but it will give you a good idea of what we are considering.  We will be planting things from every category even if we only plant 5 kinds of carrots instead of all of them.  If we run out of space we may save some seed for next year.
We still have several shares available including at least 2 full shares and 5 short season shares.
You can find more info on the cost and what is available here.
Join us for the 2018 Season we are getting excited about it.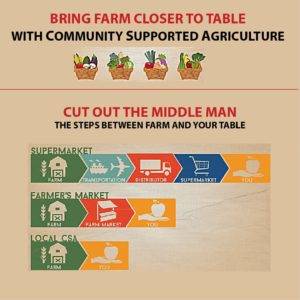 We have shares available for the 2018 season.  Both regular and short season shares.  You can sign up here.  Buying a share in the CSA will cut out the middle man, give you fresh local food and support a local producer.